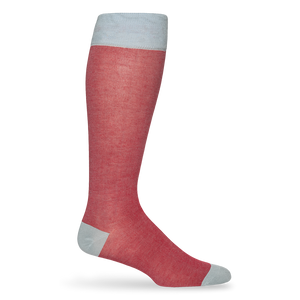 Walton | Boardroom
Sale price Price $27.00 Regular price
Inspired by the true American dream, the Walton isn't afraid to be bold. This style exudes effortless sophistication with just the right amount of edge in its daring red coloring. It's boldly original; designed with the hard-working man in mind.

The Look:
-Red zig-zag printed sock
-Contrast gray toe, heel, and cuff
-Length: Slightly above mid-calf for no-slip guarantee

The Feel
-Breathable Bamboo blend provides maximum ventilation
-Incredibly soft fabric that feels like cashmere
-Enhanced arch support for a sleeker fit
-Durable elasticity that retains shape over time
- OUR SOCKS are designed to stay in place all day/night.